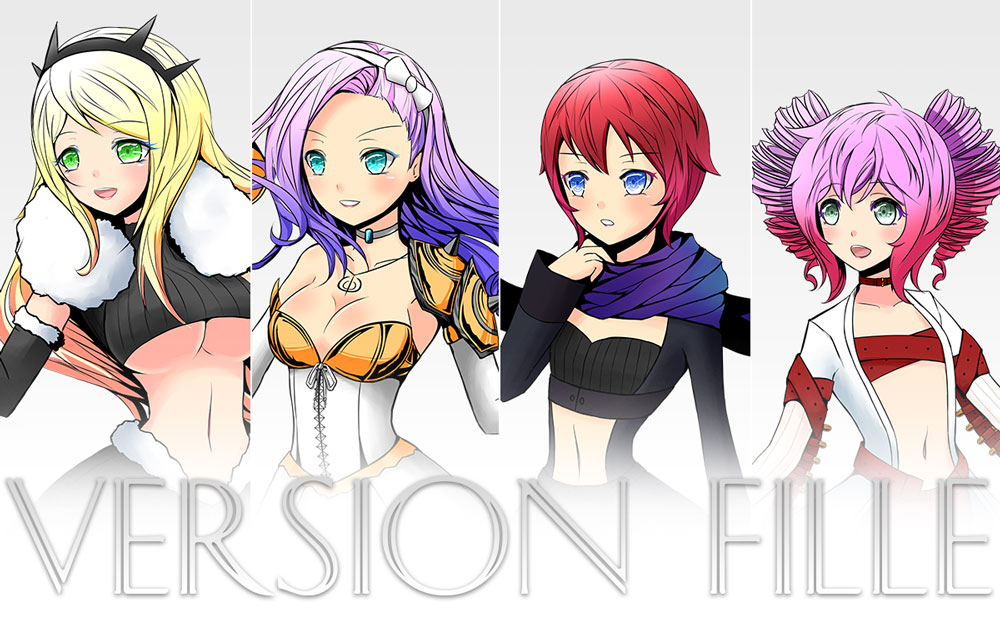 Version Fille
Chapter 3 is available now!
---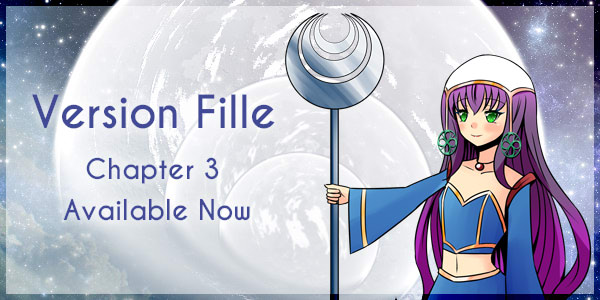 Chapter 3 of Version Fille is available here:
https://daheji.itch.io/versionfille#download
–
I didn't talk a lot about the translation of the Chapter 2 previously, but it's only because it's a straight translation from french as there wasn't much to change or fix in the Chapter 2.
For the Chapter 3 however, a bit of new stuff and some changes.
Like in the Chapter 1, Teros is there!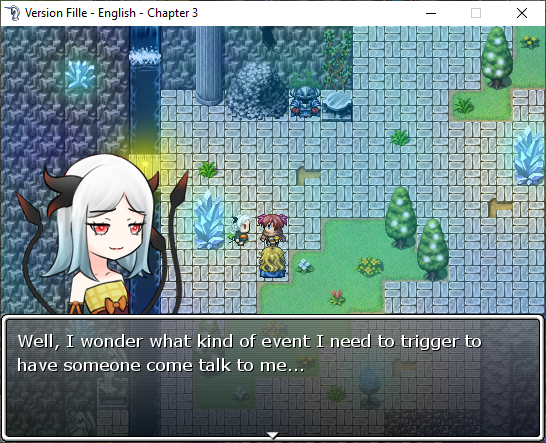 She is there to tell stories about the dungeon, the monsters and a bit on the characters you'll meet in the Chapter 3.
I'm really happy that I decided to put her in Version Fille. She is really cute.
The Master of the Dungeon has some change in her background story, but it won't be noticeable until Chapter 5. Nothing much will change, it just makes more sense that it is this way and not another. I won't say more to not spoil.
And for other changes, just the usual bug fix.
Enjoy the Chapter 3! Download it here:
https://daheji.itch.io/versionfille#download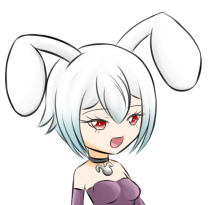 Files
Version Fille - Chapter 3
94 MB
May 05, 2020